Plantae
-->
Embryophyta
-->
Tracheophyta
-->
Spermatophytes
-->
Angiospermae
-->
Eudicotyledon
-->
core eudicots
-->
Ord.

Saxifragales
-->
Fam.

Grossulariaceae
-->
Gen.

Ribes
-->
Ribes subg. Ribes
-->
Ribes sect. Calobotrya
---
Add picture
---
Taxonomy:
Ribes bethmontii
(Add)
Ribes ciliatum
(Add)
Ribes howellii
(Add)
Ribes malvaceum
(Add)
Ribes neglectum
(Add)
Ribes nevadense
(Add)
Ribes sanguineum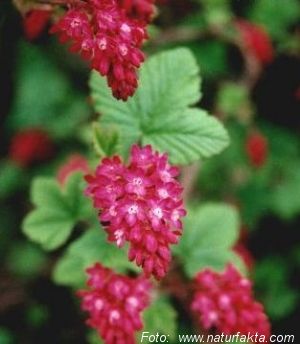 Ribes viscosissimum
(Add)
Ribes wolfii
(Add)
Most of the taxonomic data has been found on
Wikispecies
and it is therefore available under the
Creative Commons Attribution/Share-Alike License
.
---
The text on this site is licensed under
Creative Commons Attribution-ShareAlike 3.0 License
. Other regulations might be the case for each picture.
About Naturfakta.com
|
Contact webmaster
|
Privacy
|
References